$9 Million in Congressional Funding Secured to Support Engineering Study
Diamond Vault Scientific Process
Diamond Vault Project Announcement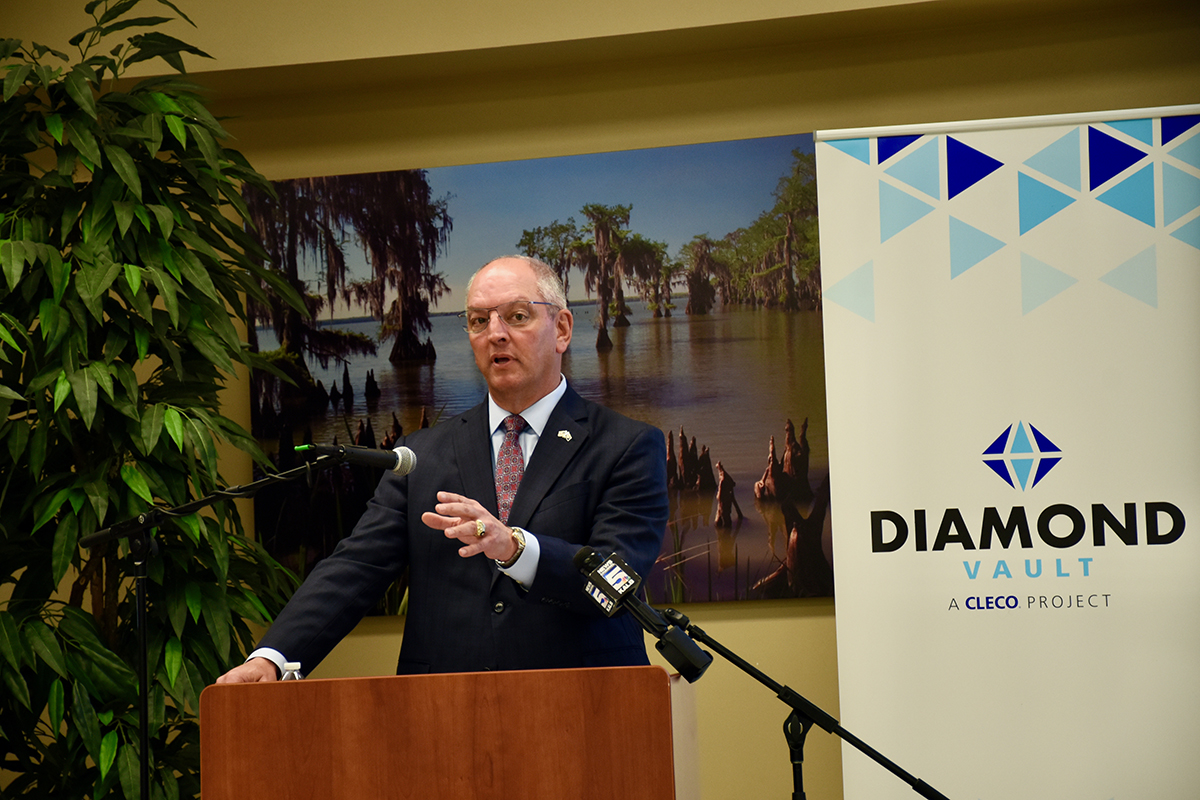 "I believe that investments like this one which reduces existing energy emissions are even more critical than anything else that we could do because they're gonna have a positive impact much much sooner, and they stimulate economic activity, create jobs, and they create jobs right here in rural areas where they're needed the most."

- Governor John Bel Edwards
"Diamond Vault is about engineering a way to help decarbonize energy production in a state that's built its economy around carbon."

- Bill Fontenot, Cleco President and CEO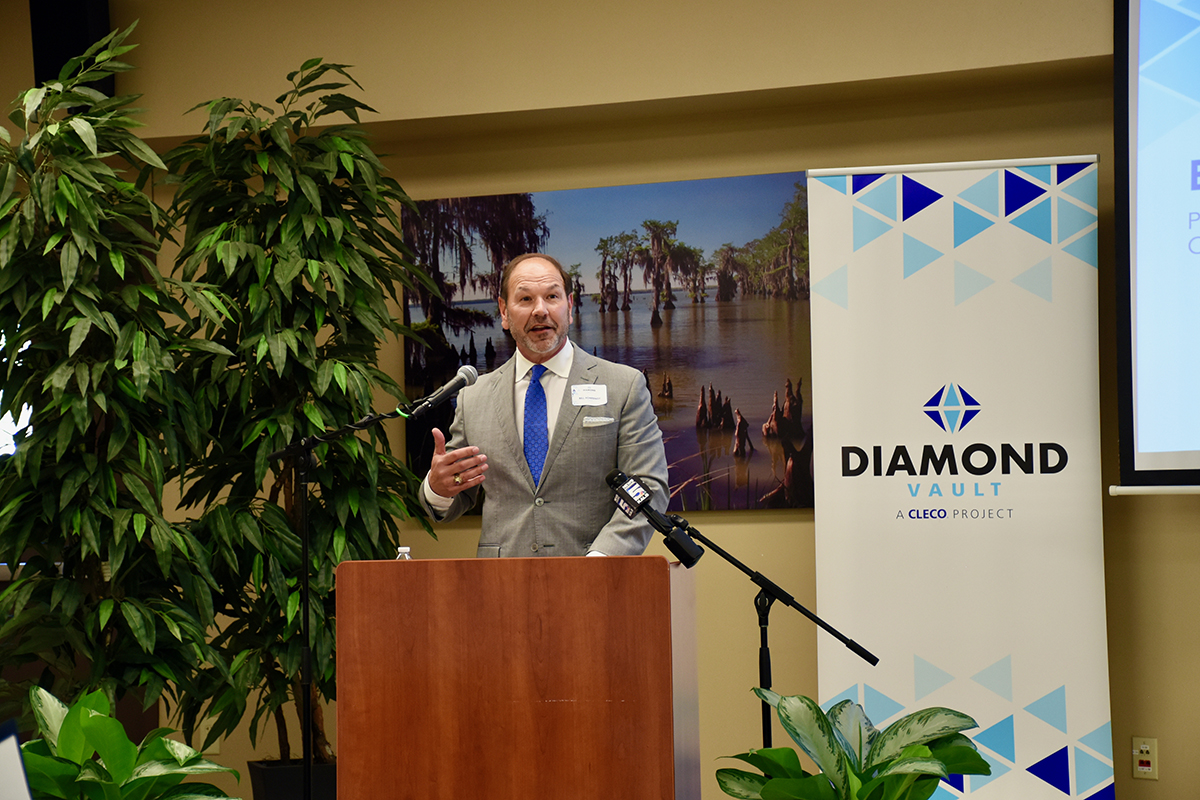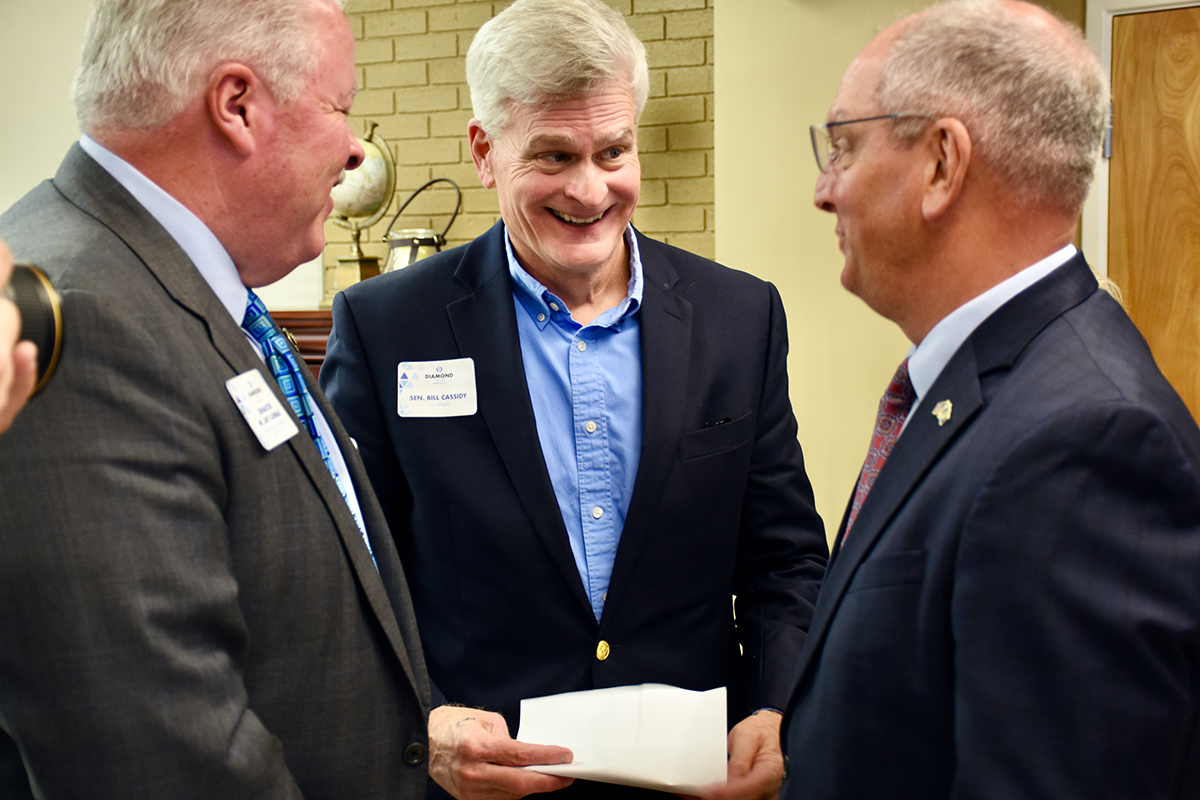 "We are embracing the future through this project which is so important for Cleco, but I would argue it is important for the state, nation, and the world.

- Senator Bill Cassidy
FAQs
How do I provide feedback on Project Diamond Vault?

What is the timing for the project?

The FEED study for Project Diamond Vault has already begun and is expected to be completed by Q2 2024. Construction is expected to begin by the end of 2025, and commercial operation of Project Diamond Vault is planned to occur in 2028.

How much will Project Diamond Vault cost?

Following a successful FEED Study, Cleco Power will work to secure Diamond Vault project funding – expected to be between $1.1 and $1.4 billion – through a combination of Cleco and outside investments.

Why is the Project called Diamond Vault?

It's a metaphor. Diamonds are precious jewels made deep within the earth. Project Diamond Vault won't literally make diamonds. But we do believe that gathering and sequestering carbon in geological vaults directly below the Brame Energy Center will have precious value to Cleco, our customers, and the state of Louisiana as a whole.

To us, the project is a diamond.
How can I provide feedback and ask questions?
Attend an upcoming public meeting:
Or contact us: