Workforce Safety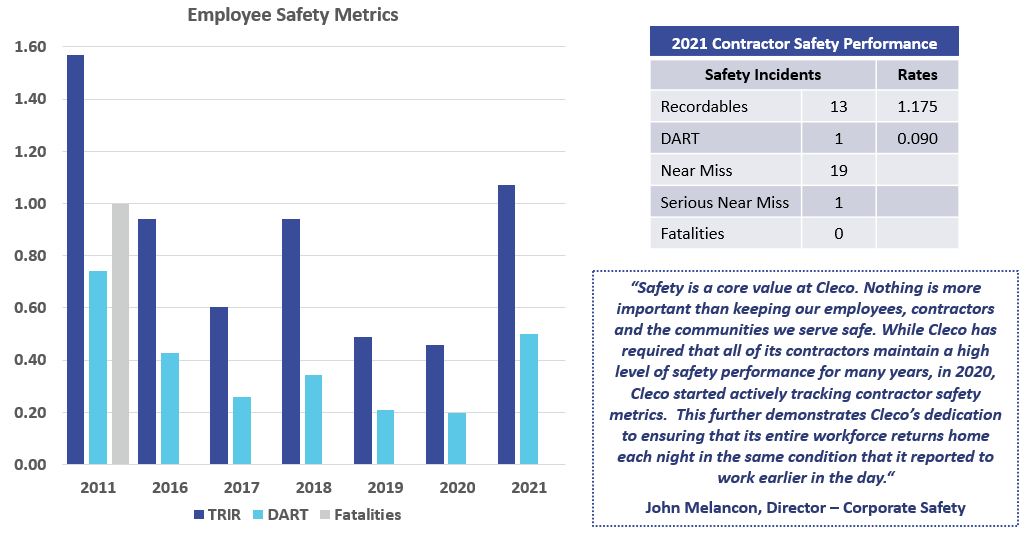 Developing Our Community
Scholarships & Development
Power of a Promise

The Power of a Promise Scholarship is part of Cleco's $1.0 million commitment to Central Louisiana Technical Community College (CLTCC), which was announced in 2019, to help fund training, curriculum development and scholarships.

It's designed to help economically disadvantaged, female and minority students who plan to attend CLTCC in Alexandria.

Cleco's diversity and inclusion team designed the Power of a Promise Scholarship for economically disadvantaged, female and minority students who are juniors or seniors in high school and who plan to attend

Central Louisiana Technical Community College

Alexandria Campus and pursue a diploma in industrial manufacturing technology.

Cleco Workforce Scholarship

Cleco awarded six $1,000 scholarships to students at South Louisiana Community College (SLCC) as part of Cleco's "Workforce Scholarships". The scholarships are to assist in the education of Louisiana residents as they begin to enter the workforce.

Mathcounts

Cleco partnered with the Louisiana Engineering Society (LES) to bring the state MATHCOUNTS competition to the Pineville Country Inn & Suites.

MATHCOUNTS, a math enrichment competition for students in grades six through eight, is open to all types of schools – public, private, charter, virtual and home schools. The top four students from each state competition receive an all-expenses paid trip to the national competition.
Charitable Contributions
Spark

Spark is Cleco's employee giving, company matching and volunteering platform. Spark allows employees to donate to causes they are passionate about. In 2021, Cleco will match an employee's contributions dollar-for-dollar up to $1000.

Power of Sharing

Cleco increased its annual contribution to the Power of Sharing Fund by $5,000 f0r a total of $17,000 in 2020 to help economically disadvantaged seniors pay their energy bills. The funds are distributed by the local Councils on Aging on a quarterly basis.

#GivingTuesday

Cleco employees participated in #GivingTuesday, which is a global day of generosity that took place on December 1, 2020. Employees showed their generosity in a multitude of ways, including making monetary contributions through the company's online platform, Spark.

Cleco's Annual Fan Drive

Cleco conducted its 20th Annual Fan Drive. All fans and proceeds were donated to The Council on Aging and other agencies across Cleco's territory to help the elderly stay cool during the Summer months.

Lights for Lions

Cleco, in partnership with the Alexandria Zoo, asked central Louisiana residents to recycle broken, old or non-energy efficient string lights to support lion conservation efforts, help protect the environment by recycling and conserve energy by encouraging residents to purchase LED lights, which use less electricity, require less maintenance and last two times longer. Friends of the Alexandria Zoo (FOTAZ) sold the lights to a local recycling company. Cleco agreed to match the proceeds up to $1,000.
Press Releases
Community Outreach
Cleco's customers were impacted by multiple hurricanes in 2020. This was an unprecedented storm season for the utility. During all the restoration efforts, Cleco used radio, television, and social media to keep customers up to date on restoration efforts. For example, following Hurricanes Laura and Delta alone, Cleco made 271 Facebook posts, sent 1,828 private messages to customers, made 91 press releases and participated in 46 TV interviews " said Jennifer Cahill, Director – Corporate Communications
Cleco notified customers that it had over 1,800 workers ready to respond to outages caused by Hurricane Laura. The workforce consisted of Cleco personnel, as well as contractors from 11 states.

Cleco kept customers up to date on a regular basis regarding how many customers were restored each day. The company shared the types of damage being identified and the expected timelines for restoring power to customers
Power Wise Program
Power Wise™ is an energy efficiency program. Whether a residential or commercial customer, Power Wise has solutions that can help customers save energy and learn more about energy efficiency. Through Power Wise, customers can receive direct rebates for appliance and equipment upgrades and purchases, sign up for a free home energy audit to identify problem areas and make energy-saving improvements to make homes and businesses more energy efficient. Power Wise also provides resources to help teachers teach energy and water efficiency in the classroom.
Distributed Generation
Customers can reduce their electric utility bills through Cleco Power's Distributed Generation Program. It is available to residential customers utilizing renewable energy resources up to 25 kilowatts and small commercial customers utilizing renewable energy resources up to 300 kilowatts who do not have any other form of generation connected to the grid.
Upholding Energy Affordability & Reliability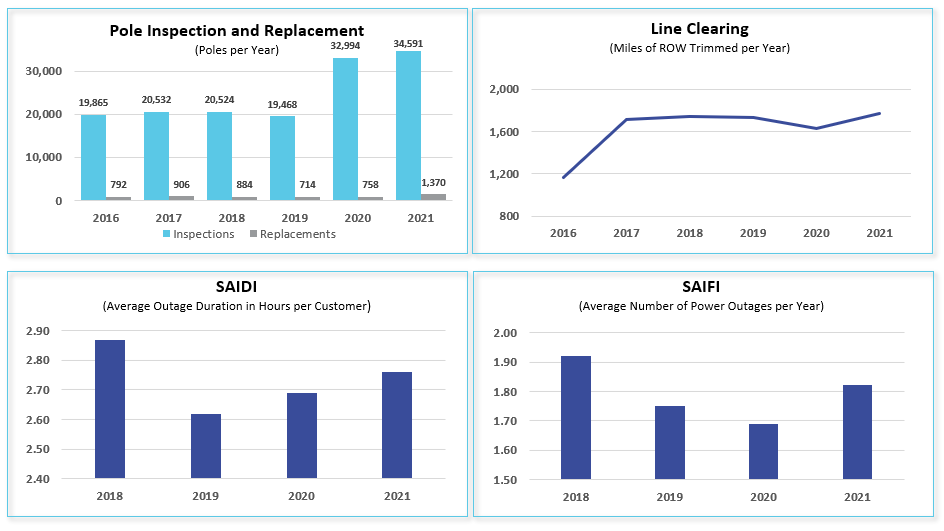 Sustaining Our Workforce in 2021