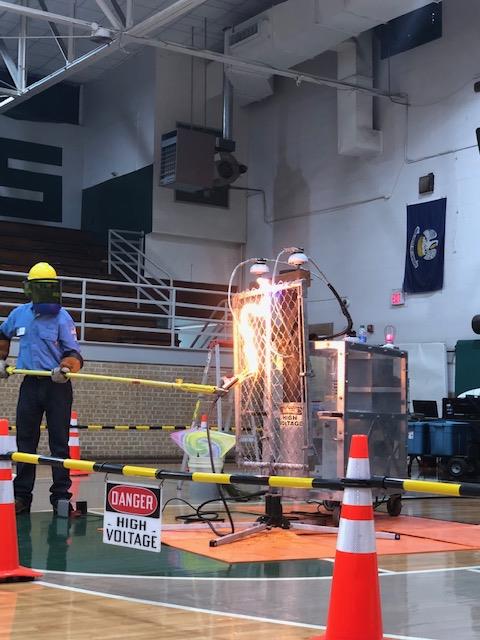 Hot Spot
Cleco offers a fun-filled electrical safety education program called "Hot Spot" to elementary schools in its service territory to teach kids how to be safe around electricity. The program is designed for third, fourth and fifth grade students.
It's presented by employees from various departments in the company (i.e., safety, distribution operations, corporate communications, etc.), and the production cast normally consists of a six-person team to meet all applicable safety guidelines. The team uses an electric simulator that produces 7,620 volts of electricity – the same voltage that travels on electric lines outside a home or business – to demonstrate hazards resulting from real-life situations.
The program mascot, a puppy, named Hot Spot helps makes the production extra special and memorable.
ESFI Kids Safety
Cleco invites kids, teachers and parents to learn how to use energy safely and responsibly through ESFI Kids Safety Corner. Check out the games and activities, and you'll be well on your way! Check out the Electrical Safety Foundation International Web site at www.ESFI.org for more safety tips.