History of Philanthropic Involvement
Cleco Power has a long history of philanthropic involvement across our 24-parish service territory. As a Louisiana company, Cleco Power is committed to improving the quality of life in the communities we serve. Our community investment priorities include STEM programming, education, youth programming, health and wellness, low income, diversity and causes that our employees support.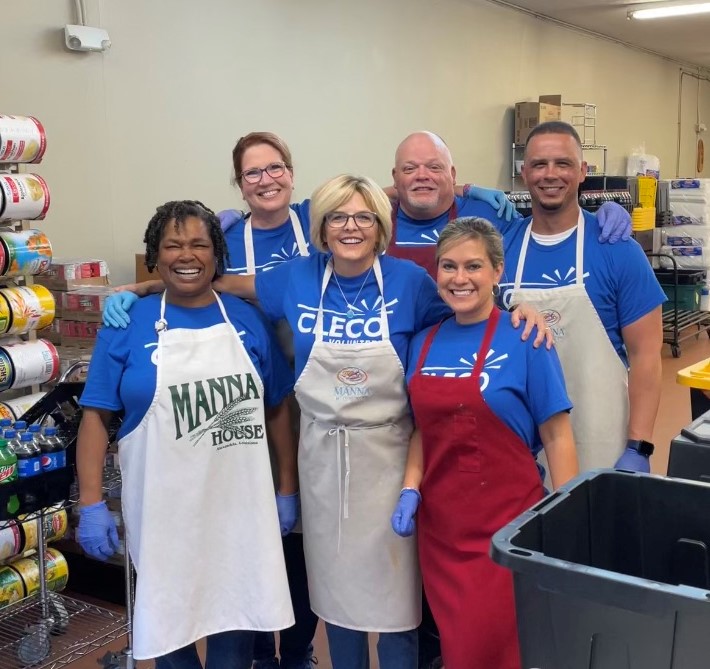 We strongly invite you to enroll your organization in Benevity's Causes Portal which helps organizations access support from hundreds of corporate giving, volunteering and grant making programs. Enrollment also allows electronic funds transfer (EFT) payments, so you receive donations faster and build a profile that makes it easier for Cleco, its employees and at other like-minded companies to find your organization and support your cause. You'll be connecting your nonprofit to corporate giving, granting and volunteering opportunities at Cleco and beyond.
Together Tuesdays at Lessie Moore
Cleco employees and mascot, Hot Spot, opened car doors, greeted students, gave high fives and more at Lessie Moore Elementary School in Pineville in support of Rapides Parish School Board's initiative "Together Tuesdays."
Cleco Thanksgiving Food Drive
Cleco team members at our offices and facilities around the state are participating in our Thanksgiving Food Drive. Cleco donated thousands of food items to over a dozen local organizations, including the St. Mary Parish Council on Aging.
Cleco at Manna House
Cleco employees volunteer monthly at the Manna House in Alexandria, La. Cleco employee help with cooking, packing and serving meals to those in need.