Cleco Corporate Holdings LLC is a regional energy holding company that conducts its business operations through two subsidiaries, Cleco Power and Cleco Cajun. Headquartered in Pineville, Louisiana, and in business since 1935, the company has approximately 1,300 employees.
Cleco Power
Cleco Power is a regulated electric public utility that owns 9 generating units with a rated capacity of 3,035 megawatts and operates 946 megawatts on behalf of its generation partners. Assets also include 1,335 miles of transmission lines and 12,152 miles of distribution lines.
Service Territory
Cleco Power uses multiple generating sources and multiple fuels to serve approximately 293,000 customers in 24 of Louisiana's parishes through its retail business and supplies wholesale power in Louisiana and Mississippi.
Parishes served include Acadia, Allen, Avoyelles, Beauregard, Calcasieu, Catahoula, DeSoto, Evangeline, Grant, Iberia, Jefferson Davis, LaSalle, Natchitoches, Rapides, Red River, Sabine, St. Landry, St. Martin, St. Mary, St. Tammany, Tangipahoa, Vermilion, Vernon and Washington.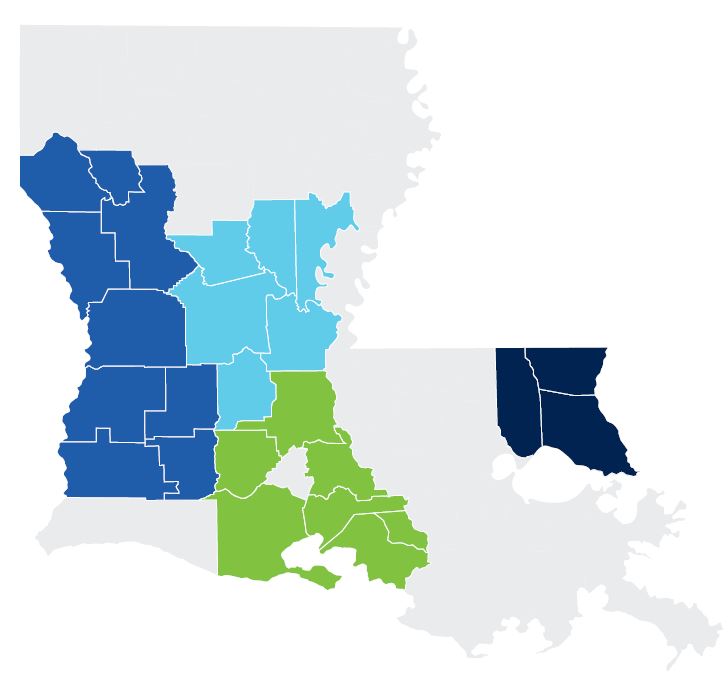 Cleco Cajun
Cleco Cajun is an unregulated utility company that owns 14 generating units with a total rated capacity of 3,379 megawatts and wholesale contracts serving electric cooperatives, municipalities, an electric utility and a nonprofit corporation.