Cleco's Story - Ice & Electricity
At the turn of the century, few could have imagined how to use a ready supply of electric power. Ice, on the other hand, made the difference between a basic existence and the good life in the South.
For a more thorough accounting of Cleco's rich history, download
Lighting Louisiana for 75 Years.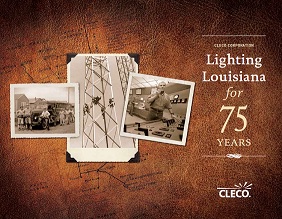 Copyright 2010, Cleco Corporation. All Rights Reserved. Written by: Kenneth Durr, History Associates Incorporated.