Cleco has restored power to more than 85 percent of customers after Hurricane Zeta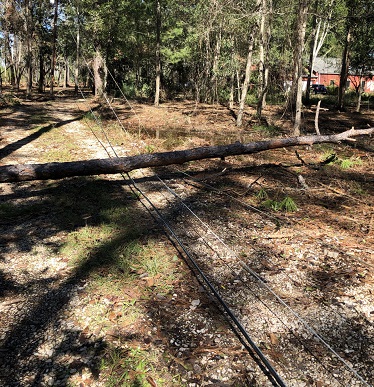 Pineville, La., Oct. 30, 2020 (3:30 p.m.) – As of 3:30 p.m. today, Cleco had restored power to 62,588 of the nearly 73,000 customers who lost power due to Hurricane Zeta.
"We're making good progress based on the steady decline in our outage numbers," said Mike Polk, manager of distribution operations. "We appreciate our customers' patience and ask for their understanding as we continue working to restore power to the remaining customers."

This is day two of Hurricane Zeta storm restoration. As progress continues, Cleco reminds customers to stay away from downed trees with power lines that may be on or near their property. To report a downed or burning power line or any other type of dangerous situation involving electricity, contact Cleco's customer call center at 1-800-622-6537 and press option 1.

The company provided estimated times for restoration (ETR) earlier today. Those ETRs are available in the Cleco Storm Center and on Cleco's Facebook page @ClecoPower.