Cleco has restored power to 97 percent of customers impacted by Hurricane Zeta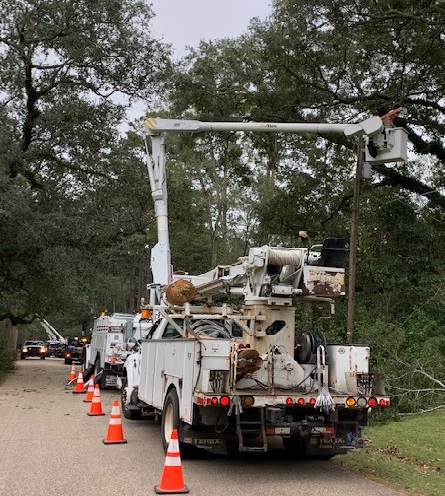 Company working toward full power restoration today
Pineville, La., Oct. 31, 2020 (8 a.m.) – As of 8 a.m. today, Cleco had restored power to over 70,000 of the nearly 73,000 customers who lost power due to Hurricane Zeta.
"Provided we don't find any unexpected damage, we expect to restore power to all customers who can accept power by end of day today," said Mike Polk, manager of distribution operations. "There is a possibility that a few customers could remain out today, and if that's the case, those customers' power should be restored by tomorrow."
Customers with damage to their property or the equipment on their side of the meter will have to make repairs before service can be restored. Once repairs are made, customers should contact Cleco's customer call center at 1-800-622-6537 or visit a local customer service office. Cleco's customer service offices in Covington, Mandeville and Slidell will be open Monday, Nov. 2.
"On behalf of Cleco, thank you to our customers for their patience and support," said Polk.