Cleco assessing damage after Hurricane Delta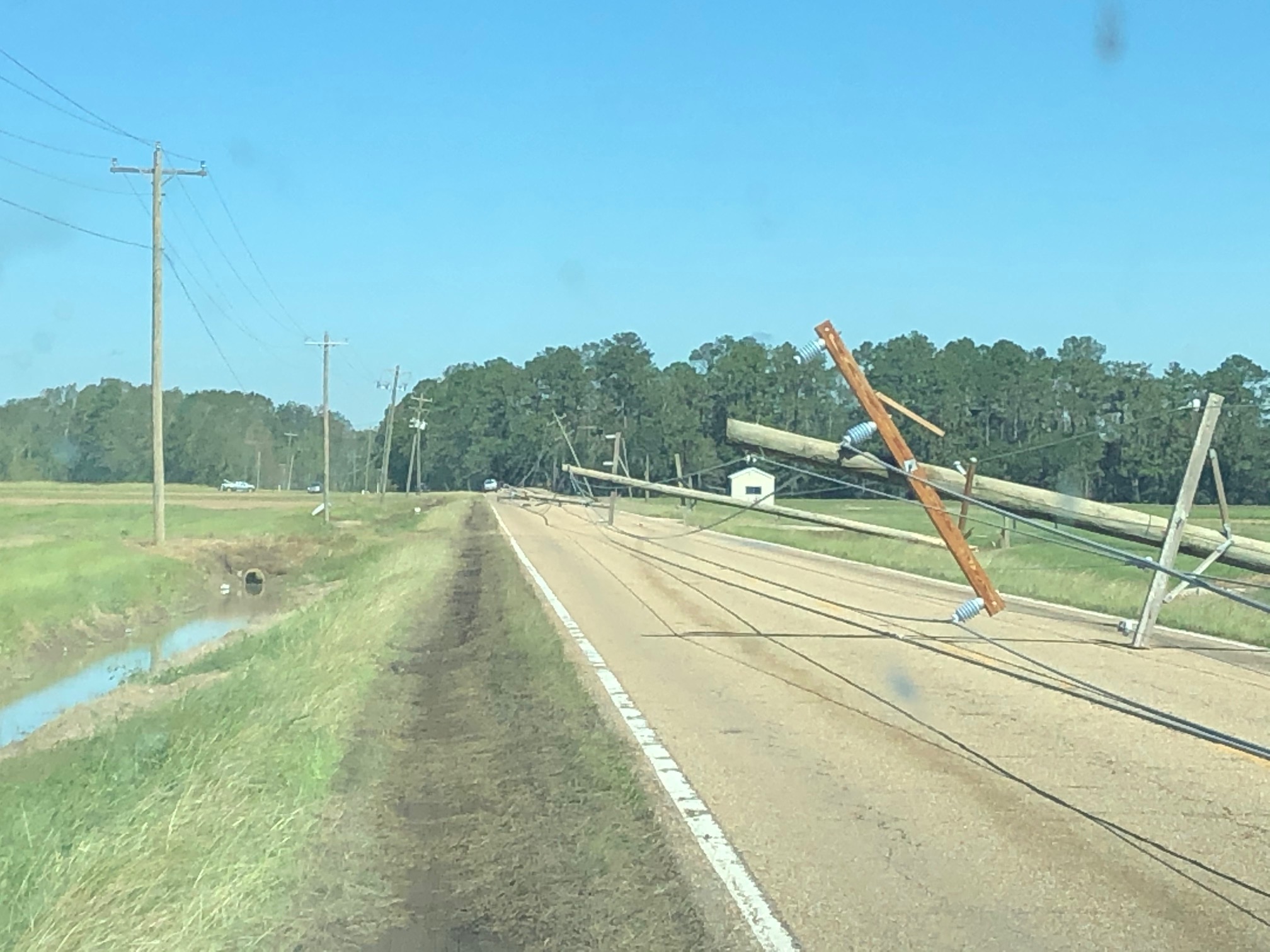 Crews have restored power to nearly 13,000 customers

PINEVILLE, La. – Oct. 10, 2020 (10 a.m.) – Cleco is assessing damage to its electrical system caused by Hurricane Delta. Initial reports indicate that at the height of the storm, 132,198 customers lost power as Delta moved across the state. As of 10 a.m., power has been restored to 12,624 customers.

According to weather forecasts, Delta made landfall as a Category 2 Hurricane Friday night and moved across the state into this morning. Based on the number of customers without power, Cleco's hardest hit parishes were Rapides, Iberia, Evangeline, St. Landry and Avoyelles.

"We're surveying the damage, and based on our initial outage reports, Delta caused outages across our entire service area," said James Lass, director of distribution operations and emergency management. "We have three districts – northern, southern and eastern. Customers in all three districts are without power."

In addition to Cleco personnel, the company has approximately 2,100 contractors working to clear debris, repair system damage and restore power. Cleco also has specialized equipment to access rural areas, including track hoes, bulldozers and marsh buggies.

"We understand this is difficult, especially for those customers who have experienced back-to-back hurricanes," said Lass. "We're doing everything we can to restore power as quickly and safely as possible."

Safety tips to follow after a storm:
Report power outages by calling 1-800-622-6537 or online at cleco.com through MyAccount.

Operate portable generators outdoors in well-ventilated areas and plug appliances directly into generators with grounded extension cords. Never plug a generator into a wall outlet.

Assume all downed power lines are live and stay away. Report downed power lines immediately by calling 1-800-622-6537 and 911.