Cleco offers cold weather tips to help customers through winter months
PINEVILLE, La. – An unusually cold winter, along with rare ice and snow events, in Louisiana has led to an increase in the energy usage by some Cleco customers. Cleco reminds customers that the colder it is outside, the harder a heating system has to work, and the more energy it takes to keep a home warm.
"The largest energy expense in the home is typically the heating and cooling system. These past couple of months, colder weather has increased customers' energy usage leaving some of them with higher than average bills," said Shirley Turner, Cleco vice president of customer experience. "We want to remind our customers that recent higher bills may be due to usage, and not rate increases or billing issues."
Tips to stay warm and conserve energy this winter:
Save up to 10 percent a year on heating by turning your thermostat back seven to10 degrees for eight hours a day from its typical setting.
Water heating is the second largest energy expense in the home. Experts recommend setting the water heater's thermostat at 120 degrees Fahrenheit and wrapping electric water heaters and all exposed pipes.
Stop phantom energy (power consumed by devices that are plugged in, but not being used). Identify and unplug appliances, computers, phone chargers or anything else that is not being used regularly. For devices that are not easily unplugged, such as a computers or televisions, use a smart power strip. A smart power strip detects when a device or appliance is not being used and automatically cuts off power.
More energy-saving tips can be found on Cleco's website. For billing questions, please contact a Cleco representative at 1-800-622-6537.
Community Outreach
Cleco's customers were impacted by multiple hurricanes in 2020. This was an unprecedented storm season for the utility. During all the restoration efforts, Cleco used radio, television, and social media to keep customers up to date on restoration efforts. For example, following Hurricanes Laura and Delta alone, Cleco made 271 Facebook posts, sent 1,828 private messages to customers, made 91 press releases and participated in 46 TV interviews " said Jennifer Cahill, Director – Corporate Communications
Cleco notified customers that it had over 1,800 workers ready to respond to outages caused by Hurricane Laura. The workforce consisted of Cleco personnel, as well as contractors from 11 states.

Cleco kept customers up to date on a regular basis regarding how many customers were restored each day. The company shared the types of damage being identified and the expected timelines for restoring power to customers
Power Wise Program
Power Wise™ is an energy efficiency program. Whether a residential or commercial customer, Power Wise has solutions that can help customers save energy and learn more about energy efficiency. Through Power Wise, customers can receive direct rebates for appliance and equipment upgrades and purchases, sign up for a free home energy audit to identify problem areas and make energy-saving improvements to make homes and businesses more energy efficient. Power Wise also provides resources to help teachers teach energy and water efficiency in the classroom.
Distributed Generation
Customers can reduce their electric utility bills through Cleco Power's Distributed Generation Program. It is available to residential customers utilizing renewable energy resources up to 25 kilowatts and small commercial customers utilizing renewable energy resources up to 300 kilowatts who do not have any other form of generation connected to the grid.
Upholding Energy Affordability & Reliability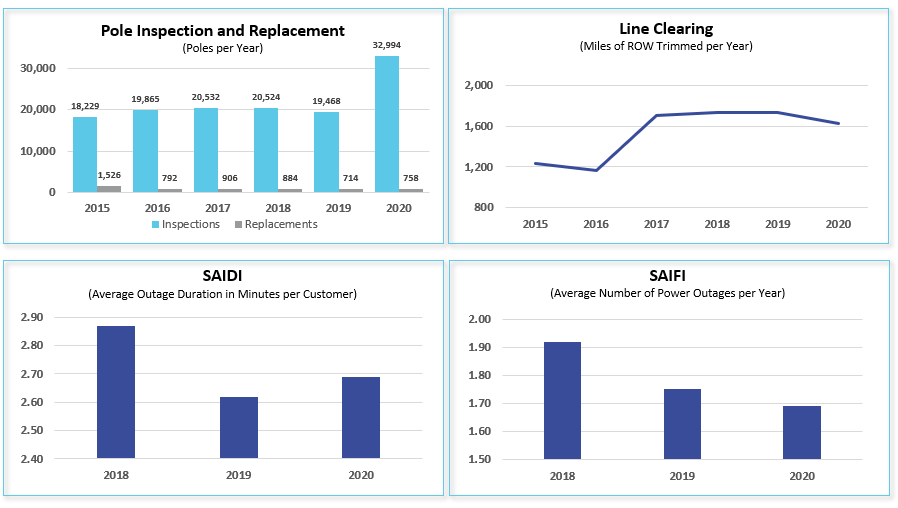 Sustaining Our Workforce in 2020