Cleco customers to save $22.3 million annually
PINEVILLE, La. – Effective March 1, 2020, Cleco's retail customers (residential and non-residential) will save $22.3 million a year on their bills due to the removal of the Hurricanes Katrina and Rita "Storm Restoration Charge."
"This is good news for our customers," said Bill Fontenot, president and CEO of Cleco. "Cleco's residential customers will, on average, pay $3.75 less per month resulting in savings of about $45 over 12 months, which supports our ongoing efforts to lower customers' bills."
The cost to repair Cleco's system and restore power following Hurricanes Katrina and Rita was approximately $160 million, the largest combined storm expense in the company's history. The company secured low-interest bonds to finance the storm costs, create a storm reserve for future weather events and reduce customers' costs.
The storm recovery effort for Hurricane Katrina included 3,400 workers and lasted 29 days. Storm recovery for Hurricane Rita included 2,400 workers and lasted 11 days.
"We'll always remember these back-to-back storms because of the catastrophic damage and resources required to repair our system. Both storms tested our endurance and far exceeded anything we've ever experienced," said Fontenot. "We're glad these two storms are behind us."
Community Outreach
Cleco's customers were impacted by multiple hurricanes in 2020. This was an unprecedented storm season for the utility. During all the restoration efforts, Cleco used radio, television, and social media to keep customers up to date on restoration efforts. For example, following Hurricanes Laura and Delta alone, Cleco made 271 Facebook posts, sent 1,828 private messages to customers, made 91 press releases and participated in 46 TV interviews " said Jennifer Cahill, Director – Corporate Communications
Cleco notified customers that it had over 1,800 workers ready to respond to outages caused by Hurricane Laura. The workforce consisted of Cleco personnel, as well as contractors from 11 states.

Cleco kept customers up to date on a regular basis regarding how many customers were restored each day. The company shared the types of damage being identified and the expected timelines for restoring power to customers
Power Wise Program
Power Wise™ is an energy efficiency program. Whether a residential or commercial customer, Power Wise has solutions that can help customers save energy and learn more about energy efficiency. Through Power Wise, customers can receive direct rebates for appliance and equipment upgrades and purchases, sign up for a free home energy audit to identify problem areas and make energy-saving improvements to make homes and businesses more energy efficient. Power Wise also provides resources to help teachers teach energy and water efficiency in the classroom.
Distributed Generation
Customers can reduce their electric utility bills through Cleco Power's Distributed Generation Program. It is available to residential customers utilizing renewable energy resources up to 25 kilowatts and small commercial customers utilizing renewable energy resources up to 300 kilowatts who do not have any other form of generation connected to the grid.
Upholding Energy Affordability & Reliability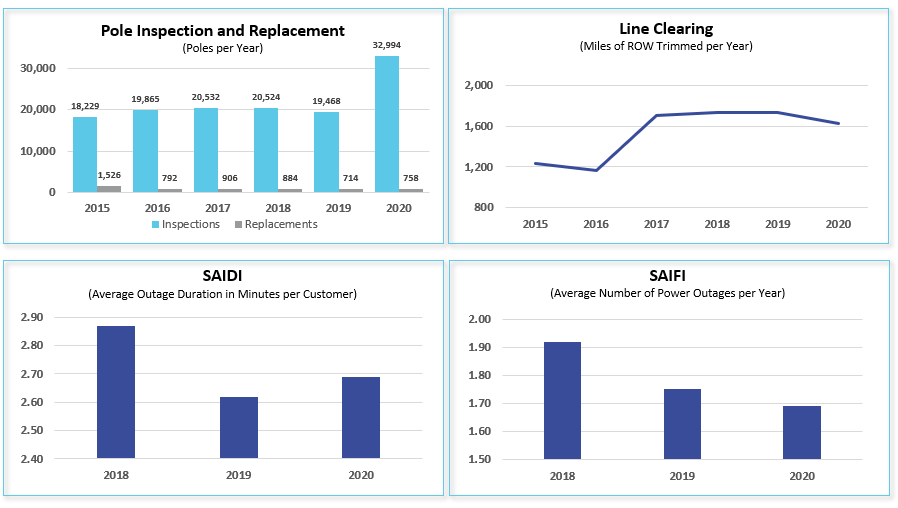 Sustaining Our Workforce in 2020