Save money
+

the planet with clean, electrified technologies.

For Cleco, the movement to "electrify everything" is about replacing fossil-fuel energy sources like coal, oil and natural gas with electricity generated from renewable energy sources to reduce greenhouse gas emissions. When you adopt clean, all-electric technologies, you save energy and money all while removing emissions and sustaining Louisiana and the planet. This means rethinking how you power your business, fuel your car, heat your home and more.

Start your all-electric future with incentives and money-saving rebates from Cleco!
Save money and create a cleaner Louisiana for generations to come.

Combining Sustainability With Affordability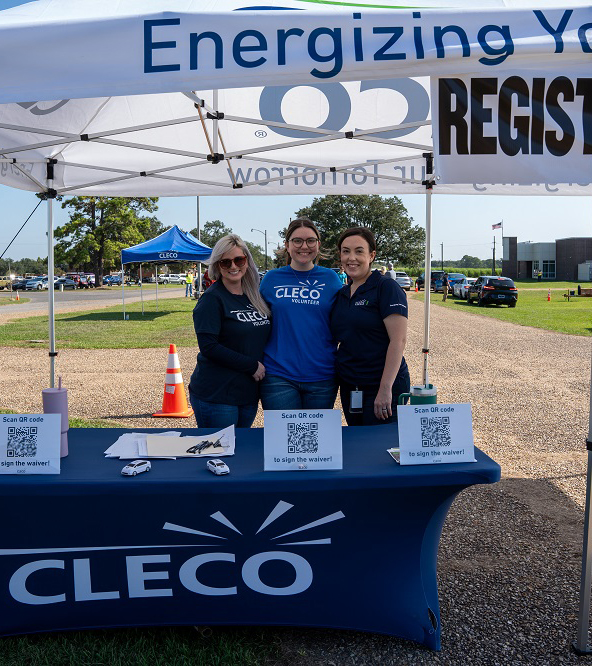 Cleco Power hosts ride and drive expo to showcase advancements in EV technology
"The adoption of EVs is an electrification initiative that supports sustainability, and we're seeing a growing focus on electrification across multiple industries, including the energy, transportation and industrial industries," said Shane Hilton, president of Cleco Power. "Electrification will cut emissions and help us decarbonize."
A Cleco customer will emit 50 percent less vehicle lifetime emissions when driving a battery electric vehicle compared to an internal combustion model, all while spending 40 to 60 percent less on fuel. The transition to EVs will deliver immediate and significant net emission and economic benefits.
"Sustainability is driving decarbonization. When we are more sustainable, we can meet current needs as well as protect the planet for future generations, which includes Louisiana families," said Hilton.