Power restored to 64 percent of customers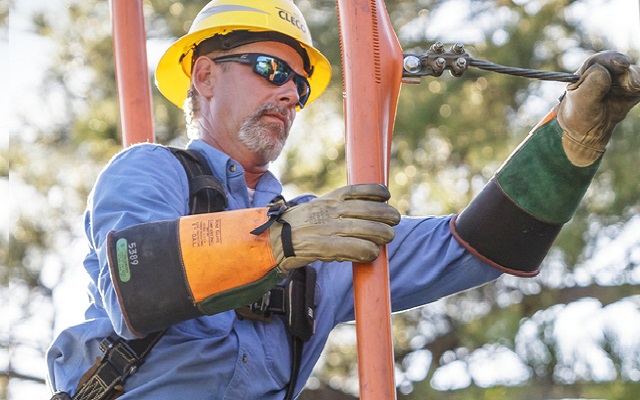 Additional restoration estimates provided

PINEVILLE, La. – Sept. 3, 2021 (7 p.m.) – As of 7 p.m. today, Cleco has restored power to nearly 62,000 of the roughly 97,000 customers in St. Tammany Parish who lost electricity after Hurricane Ida.

Restoration Estimates
Below are estimated times for restoration (ETR). Additional ETRs will be shared, as they become available. Please note that unexpected damage or inclement weather could impact restoration efforts and timelines.

Washington Parish:
Power will be restored by tonight, Friday, Sept. 3 to the following:
From Franklinton South to Enon


St. Tammany Parish:
Power has been restored to the following:

Slidell
Oakmont subdivision
Slidell Manor subdivision



Power will be restored by tonight, Friday, Sept. 3 to all of the following:


Slidell

Most of Centennial Park subdivision
Pine Ridge subdivision
South Tranquility Rd.

Abita Springs
Level St. (Laurel to Hwy. 36)
Hwy. 36 (Level St. to David Cemetery Rd.)

Covington

19th and Jefferson
Jefferson (26th Ave. to 28th)
28th (Tyler to Jefferson)
26th (Madison to Tayler St.)
Tuscany West
Hwy. 1077
Hwy. 190 to Hwy. 1085
Faust Rd.
Lake Mead Dr.
Hwy. 25 (Bhumika Rd. to Lake Ramsey)
River Park Crossing
Helenburg
Part of Hwy. 190 at I-12
Riverwood Estates
Tchefuncte subdivision
Hwy. 1085
Tallow Creek
Hidden Creek
Del Sol
Beau Aubrey
Terra Bella
Maison Du Lac (partial restoration)
Normandy Oaks (partial restoration)
Flowers Estates South (partial restoration)
Hwy. 190 businesses
Tammany Hills
Abita River Park
Crestwood
Palmetto Greens
Mandeville
Chapel Creek
Penn Chapel Rd.
Gaslight Square
Cedarwood Village
Beau West
Part of Beau Rivage
Chateau Village
Marina Beau Chen
Part of Beau Chen
Bon Temps Roule Rd.
Parkview Blvd.
Dove Park subdivision
Sharp Road (Hwy. 59 to Reiher Rd.)
Lochmere Estates
Wing Haven
Seven Pines
Florence Rd.
Hwy. 190 (Lambert to Lafayette, Magnolia Ridge)
Causeway to Florida St.
East Causeway Approach (Lambert to Hwy. 190)
Lakewood Heights
Hwy. 190 to Lonesome Rd.
Part of Florida to Causeway Blvd.
Golden Glen
Forest Glen Dr.
Reserve
Golden Shores (part)
Hwy. 190 from Adair to Girod, Girod up to Destin St.
Marigny St.
Fountainbleau
Woodstone
Mary Queen of Peace
Mandeville Elementary
Sanctuary (part)
Mandeville High
Soult St.
Dupre St.
Hidden Pines
Ozone Place
Premier Center Shopping Center (Whole Foods, Bed Bath & Beyond, Barnes & Noble)
St. Ann Apartments
Northlake Center
Hwy. 190 (Emerald Dr.)
Century Oaks
Carriage Lane
Westwood
Brentwood Estates
Rosedown
Meadow Brook (part)
Sharp Rd.
Madisonville
Hwy. 1077 to Lalanne Rd. to Hwy. 21 to Keys Rd.
Sterling Shopping Center (Sam's, Target, Best Buy, etc.)
Pinnacle Shopping Center
Estates at Watercross
Belle Tare
Hwy. 21 shopping
Hwy. 1077 (I-12 to Galatas, Tammany West Multiplex, Seyour Myers, Madison Farms, Tchefuncte Parc, La Bois, Faubourg Couquille, Spring Haven, Myrtle Grove, Post Oak Landing)
Hwy. 22 (Highline Rd. to Madisonville Oaks)
Madisonville Olde Towne
Madison Harbor
Downtown Madisonville
Hwy. 21 in Madisonville
Hwy. 22 in Madisonville
8th Ave. to Oschner
Keys Rd. to Hwy. 21
Cedarwood Dr.
Lacombe
Hwy. 190 (4th St. to 12th St.)
Hwy. 190 (vicinity of Hwy. 434)
Power Outages as of 7 p.m.
| | | | |
| --- | --- | --- | --- |
| Parish | Customers Affected | Customers Served | Percent of Customers Affected |
| St. Tammany | 35,119 | 96,974 | 36% |
| Washington | 797 | 799 | 100% |