Cleco's chief human resources and diversity officer among 20 IDEAL Black Women Leaders and Top 100 HR Professionals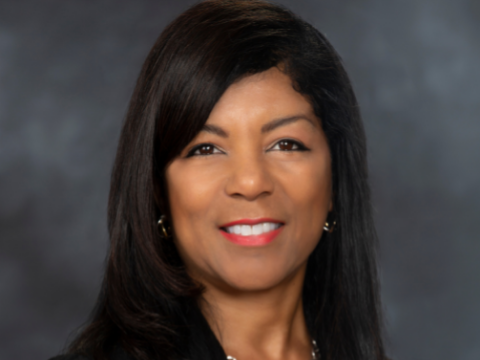 PINEVILLE, La. – April 6, 2022 – Normanique Preston, Cleco's chief human resources and diversity officer, was named an IDEAL Black Woman Leader in February and a Top 100 HR Professional in April.

IDEAL Black Women Leaders
IDEAL is an acronym for Inclusive, Diverse, Equitable, Accessible and Learning. The IDEAL Black Women Leaders is a list of 20 extraordinary Black women who help organizations create and sustain an IDEAL workplace. ICARUS Consulting, an Atlanta-based firm that specializes in helping companies leverage diversity and inclusion for a competitive advantage, began the list in 2019.

"Every year, Black women are helping make their companies, communities and the country a better place, and we're excited to announce our third annual list of IDEAL Black Women Leaders," said Dr. Shelton Goode, president and CEO of ICARUS Consulting. "These impressive women are leveraging the current crises as a platform for change by optimizing organizational culture through five key areas – inclusion, diversity, equity, access and learning while sustaining profitable bottom lines."

Top 100 HR Professionals
The Top 100 Human Resources Professionals honors leaders in HR who are changemakers in the area of diversity and inclusion. These individuals possess the highest commitment to growth and the advancement of an inclusive community. This award honors leaders who are advancing the HR field in meaningful and changing ways within society at-large. It's among several diversity awards being announced at the 18th Annual National Diversity and Leadership Conference being held virtually April 4-7. For more information, visit www.top100hr.org.

"Cleco is demonstrating consistent change in the areas of diversity and inclusion through recruiting and hiring, talent and employee development, and we're proud to recognize Normanique for her leadership in this area," said Dennis Kennedy, founder of the Energy Diversity & Inclusion Council.

About Normanique Preston
Normanique Preston joined Cleco in August 2018 as vice president of human resources. The following year, she was promoted to chief human resources and diversity officer. Under her leadership, Cleco has established a Diversity & Inclusion Council, signed a CEO pledge with specific actions the company will take to advance D&I in the workplace and established its Power of a Promise Scholarship Program with a local community college to help economically disadvantaged female and minority students attend college. In addition to overseeing Cleco's D&I strategy, Preston is responsible for corporate communications and a full range of human resources functions, including talent acquisition, learning and organizational development, compensation, benefits, human resources business partners, human resources information systems, workforce planning, labor relations and payroll. She has worked in the energy industry for over 20 years.