Cleco employees lend a hand at Tioga Junior High in support of 'Together Tuesdays'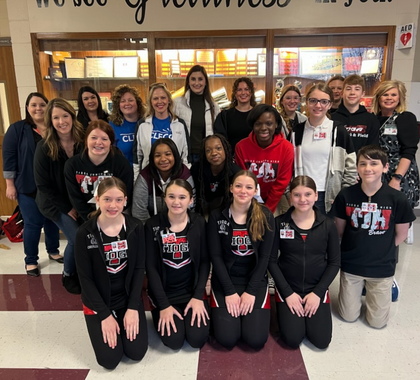 Today, Cleco employees and mascot, Hot Spot, opened car doors, greeted students, gave high fives and more at Tioga Junior High in support of the initiative by the Rapides Parish School Board called "Together Tuesdays."
The Rapides Parish School Board implemented "Together Tuesdays" in 2019 to offer innovative, inclusive and creative ways for employers and the community to become more involved with their local schools. These celebrations of unity take place on the first Tuesday of every month.
"Our employees are always excited about volunteering at the various schools Cleco serves, as well as the schools they attended and their children now attend," said Shane Hilton, president of Cleco Power. "The smiles and positive expressions on the students' faces are rewarding and emphasize the importance of staying connected to our communities."
"We are so thankful for the great support Cleco continues to provide for our school and our community," said Susan Dewees, principal of Tioga Junior High. "It is our sincere pleasure to partner with Cleco for this month's Together Tuesday!"
Cleco employees are scheduled to visit a different school in Rapides Parish every month for the remainder of the 2023 school year.