Cleco celebrates Power Plant Employee Appreciation Day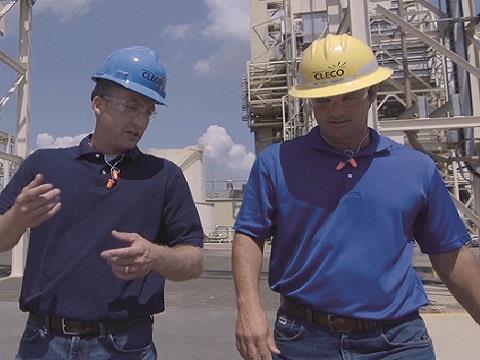 In 2021, Cleco designated Feb. 15 as Power Plant Employee Appreciation Day to recognize the dedicated men and women who keep the lights on for its customers. Over 400 employees operate and maintain Cleco's 23 generating units at nine power plant facilities across Louisiana.
"We appreciate the men and women who operate and maintain the machines and equipment that generate the electricity our customers depend on," said Robbie LaBorde, chief operations and sustainability officer. "Power plant employees are often the unsung heroes because they work inside our power plants, away from the public eye, but in reality, our business begins right there at our power generation facilities."
Hundreds of employees are necessary to keep Cleco's power plants running safely and efficiently, including control room operators, technicians, mechanics, material handlers and safety professionals, to name a few.

"Our power plant employees work long hours, rain or shine, including nights, weekends and holidays, operating and maintaining our power plants," said Bobby Breedlove, vice president of generation operations. "We appreciate the sacrifices they make to keep the lights on for the communities we serve."

Cleco generates electricity for its customers at its power plants. Electricity then travels from the power plants to customers' homes and businesses through transmission and distribution lines.