Cleco celebrates employees who keep the lights on during Line Mechanic Appreciation Day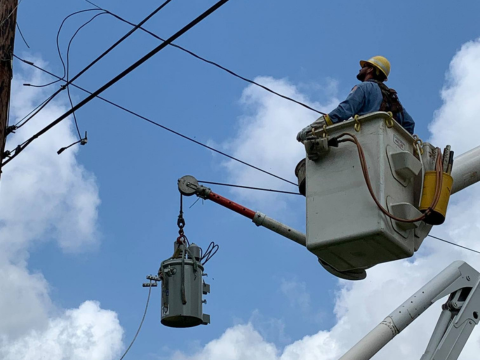 Cleco joins electrical companies across the nation to celebrate National Line Mechanic Appreciation Day.

Cleco's power line technicians often work in challenging conditions to maintain the lines and equipment that keep our communities, businesses and homes powered each day. The job requires following precise safety measures and displaying technical expertise to ensure the safety and reliability of Cleco's system.

"We are proud to recognize our linemen for their unwavering dedication to keeping the lights on for communities across Louisiana, oftentimes working in challenging conditions away from their own homes and families," said Clint Robichaux, Cleco director of distribution operations and reliability. "Day or night, rain, shine or ice, they always get the job done safely and efficiently."

Cleco's 167 power line technicians maintain over 12,000 miles of distribution lines and 1,300 miles of transmission lines to provide power for approximately 290,000 customers across Louisiana. Many times, their dedication stretches beyond state borders.

To date, Cleco has earned 26 Edison Electric Institute Emergency Response Awards for outstanding response in power restoration following severe weather events – 15 awards for local storm response and 11 awards for assisting other electric utilities with power restoration following severe weather events or natural disasters.

For more on Line Mechanic Appreciation Day or to share a thank you message with Cleco power line technicians, follow Cleco on Facebook at @ClecoPower.