Cleco Power Wise adds weatherization program for income-qualified customers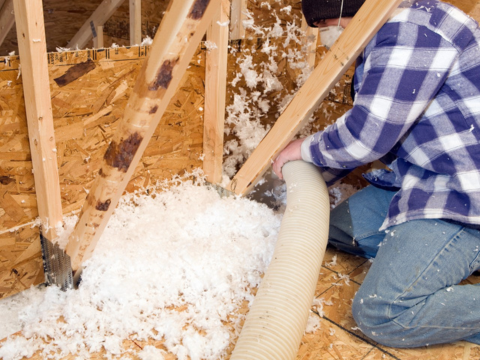 Energy-efficient products and services available to eligible customers at no out-of-pocket cost
Eligible Cleco residential customers in search of ways to save energy and money can receive assistance this summer through a new Income-Qualified (IQ) weatherization program offered by Power Wise™, Cleco's energy efficiency program.
"The program is designed to help low-income households make their homes more energy efficient," said Jaci Sewell, manager of energy efficiency at Cleco. "Over 300 income-qualified customers have participated since the program launched in January, and we expect more to sign up during the hot summer months."
Weatherization services may include attic insulation, air and duct sealing to reduce air leakage, replacement of regular light bulbs with LEDs and installation of low-flow faucet aerators and shower heads.
"Cleco Power Wise™ also provides certain weatherization services to homeowners and renters who do not meet federal income guidelines, so we encourage all customers to apply," said Sewell.
Customers may sign up at
www.cleco.com/weatherization
or by calling Power Wise™ at 1-833-373-6842. A Cleco-approved contractor will schedule the weatherization assessment on a first-come, first-served basis.
According to the U.S. Department of Energy, home heating and cooling costs can account for up to 40 percent of the average monthly household energy bill so weatherizing a home can really help.
For more information, visit
www.cleco.com/powerwise
or email
[email protected]
.